9 Modern Garden Design Tips
These days, most homeowners prefer the sleek, simple look of a modern landscape. And why not? A modern landscape is striking yet so easy to maintain. It may be too cold or uninviting for some because of its simple, stripped-down look but a modern landscape can elicit a friendly, inviting ambiance too. It's just a matter of adding your own personal touches to the space to warm up the design and prevent the space from looking too sterile.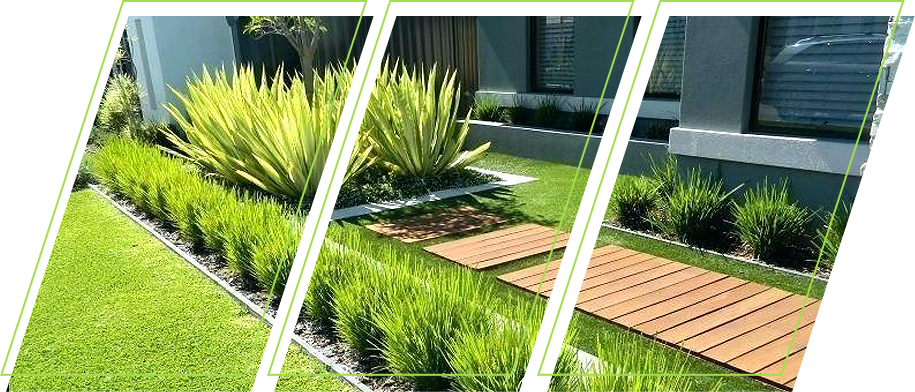 The Elements of a Modern Landscape
A modern landscape is characterized for its clean, simple lines, eye-catching architectural elements, and minimal plants. This landscape puts much emphasis on the pavers, concrete, decorative rocks, and other hardscapes. The general look of a modern landscape is clean and organized as opposed to untamed, lush, and unplanned.
A traditional landscape setting utilizes natural or nature-based decors and pieces of furniture. On the other hand, a modern landscape calls for shiny, steel patio pieces with low-profile backs, ceramic or tiled flooring and decors crafted from galvanized metal. Instead of letting the trees grow wildly, a modern landscape features trimmed and well-maintained hedges and topiaries.
How to Create a Modern Garden Landscape
Smooth Indoor to Outdoor Transitions
One of the most defining features of a modern landscape is the harmonious transition between the indoor and outdoor living space. To create a smooth indoor to outdoor transition, experiment with colors and flooring material. Generally, you want the indoor flooring to match the outdoor flooring. This technique is called floor flow. The matching flooring pulls the design of both spaces together while also extending the interior design beyond the confines of your home.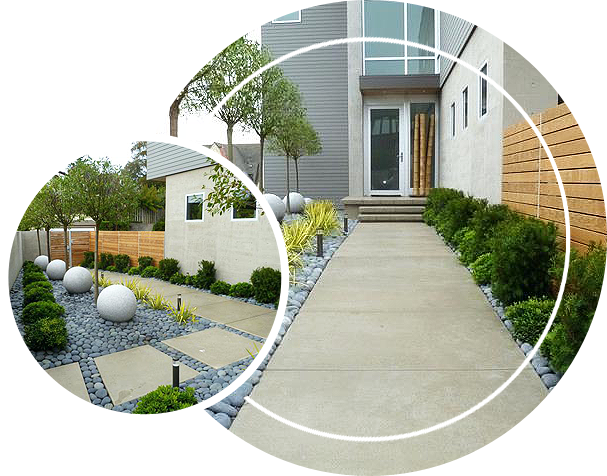 Arranging Plants in Neat Rows
Give your landscape a touch of modernity by planting a variety of native plants in neat rows. This trick will work regardless if you are filling the garden with a large number of plants or just a chosen few. Grouping sculptural plants in neat rows is a common feature among contemporary landscapes. But to keep the plant arrangement alive, you want to bring a sense of playfulness and warmth to your setting. Keep the arrangement loose yet natural, friendly without being too rigid.
Build a Drought-Tolerant Landscape
Xeriscaping is a popular landscape style that requires little to no irrigation. If you live in a place where planting a lot of plant varieties isn't possible or practical, you might want to give Xeriscaping a try. Xeriscaping lets you cultivate a drought-tolerant landscape using a variety of native plants and gravel. Native plants do not require much water because these plant varieties have adapted to the dry growing environment. Decorating with gravel adds an interesting detail to your garden arrangement. The gravel gives a lush, abundant appearance to the garden as well.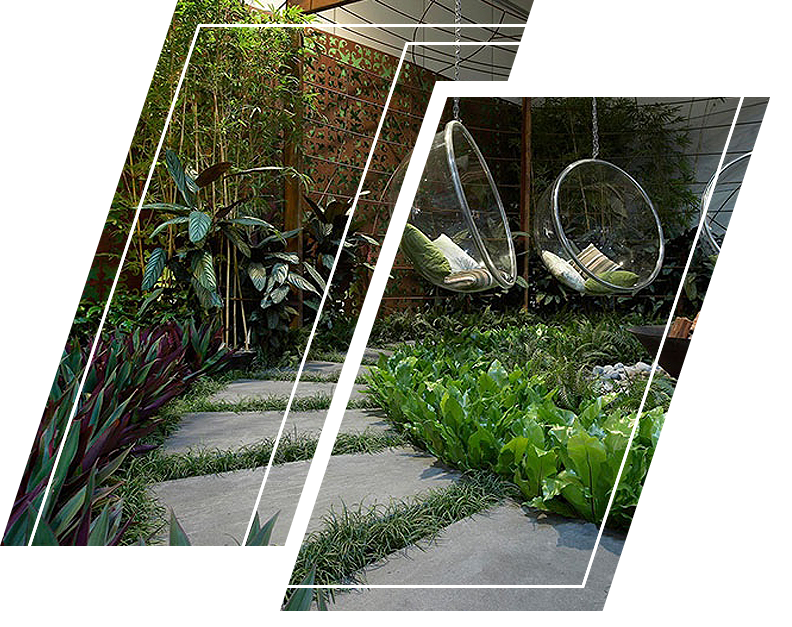 Metal Accents
A modern landscape puts much focus on functionality and strong lines. This can be achieved by decorating your outdoor space with metal accents and pieces of furniture made with galvanized metal. The shine of metal accents complements the minimalist surroundings in unexpected ways. Pieces of outdoor furniture made with metal or galvanized steel are not only beautiful to look at, they make the outdoor space functional too. You can incorporate more metal pieces into your garden arrangement by opting for metal planters or using corrugated metal for shed walls to create a screen.
Incorporate Art and Shapes
Interesting features and artsy decors complement a modern garden landscape perfectly. Eye-catching shapes, for instance, helps soften clean lines. Sculptures give an outdoor space the right level of visual interest. You can also prune think shrubs into simple round shapes for a well-maintained garden. Adding contrasting shapes, such as juxtaposed rectangular and round accents, make for a lovely pairing especially if you are going for the cool, contemporary look of a modern landscape. Utilizing mixed fencing as opposed to traditional picket fencing helps elevate the overall appearance of the garden.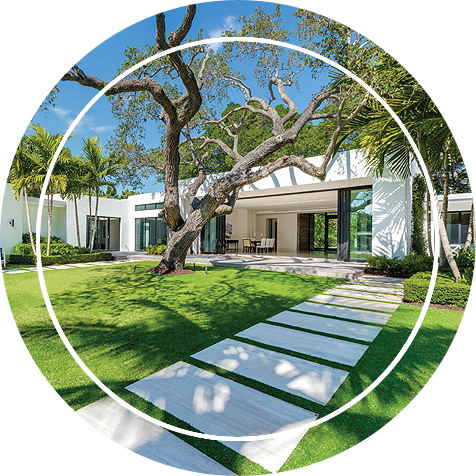 Rocky features help put emphasis on a modern landscape's clean lines. Large stones, boulders, rough gravel, smooth pebbles, all these different rocky features will complement a neatly arranged garden. Again, stones and gravels give the garden a lush, full look. These rocky features take the eyes away from the plain features of a modern landscape as well, which could look cold or stark sometimes. No need to haul any of these rocky accents yourself. Let your local landscaping company handle all these accents on their own. Boulders, for instance, may require a crane for installation. Our advice is to plan the hardscape placements well.
Adding sleek planters is the perfect way to showcase greenery in a small setting. If you'd like to grow plants that are a little sensitive to the winter cold, use sleek planters. Putting these plants in a decorative planter makes moving much easier once the colder months hit. This is also a great trick when you'd like to grow an assortment of high-maintenance plants in the garden or to fill out any gaps in your outdoor setup.
Succulents and cacti are quite popular plants to grow in a modern outdoor setting. Although these plants can be grown in-ground, setting a few in a pretty planter will definitely enhance the beauty of your outdoor setting. For a nice pop of color, don't forget to reserve a couple of planters for seasonal flowering plants.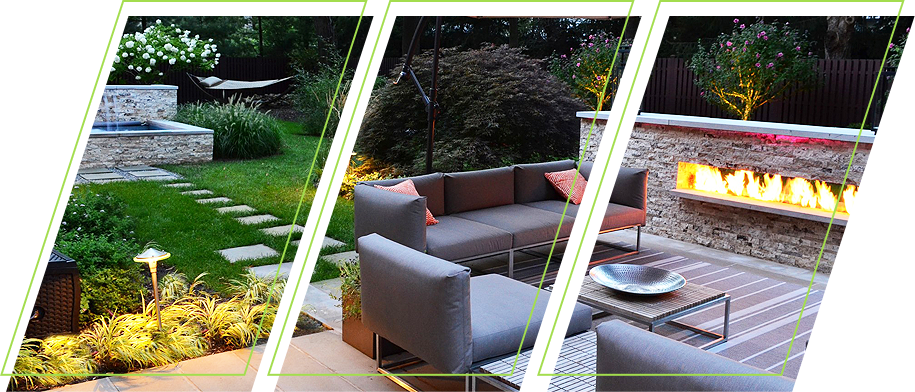 Warm Tones to Metal Accents
A modern garden design decorated with gleaming metal accents tend to give off a cold, stark appearance. Create a much cozier setup by incorporating warm tones into the space. Warm-toned wood, tinted concrete; even bamboo accents will soften hard lines and cold metal sheen. You can also use ground covers, such as creeping plants or trailing flowering plants, to add visual interest and contrast to an otherwise sterile setup. Don't be afraid to experiment with different warm-toned materials to make your outdoor design inviting, comfortable, and relaxed.
Perfect Lighting
Do not underestimate the power of perfect lighting. Lighting plays a key role in any indoor or outdoor setup. It helps set the mood, it warms up the space, and more importantly, it adds illumination. Proper lighting allows you to highlight certain areas of the garden at night too!
Add light fixtures made from stainless steel or galvanized metal in your garden set up to complete its contemporary look. You can also tuck several low-voltage landscape lighting in a bed of polished rocks to add drama to your modern garden at night. Solar powered steppers are more functional, these can be installed to illuminate garden paths. Finally, you can use tiki posts, string lights, rope lightings, etc. to light up the garden in sections.