How to Organize a Zero Waste Event and Other Eco-Friendly Tips
Environmental pollution is one of the most widespread problems that that world is facing today. Waste disposal issues have caused serious and irreparable damage to our land and seas. You might not think much about environmental pollution when organizing an important event, such as a wedding, but really, all the waste from your event will end up in landfills! Using eco-friendly products such as disposable wood plates or invites made from recycled paper will do wonders as far as minimizing your carbon footprint goes.
If minimizing soil and water pollution is something that's close to your heart then we highly suggest organizing a zero waste event. Today, let's talk about the intricacies of organizing a zero-waste event and other environmentally-friendly tips: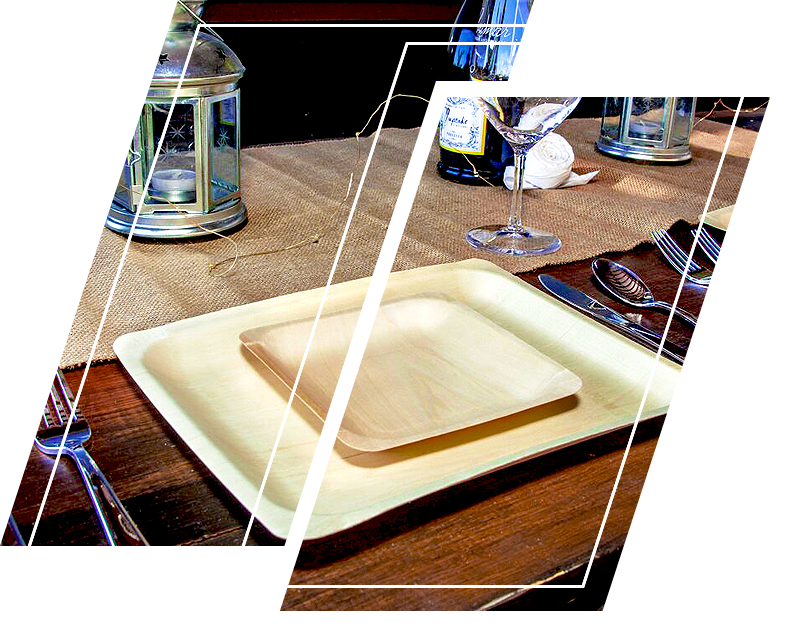 Look for Eco-Friendly Venues
The venue sets the tone of the event. For weddings, there is absolutely no need to hold the reception in a farm or a barn to make your big day an environmentally friendly one. To make your wedding eco-friendly, choose a venue that's closest to where you live. Choosing a venue that does not require long travels or people flying in will minimize your event's carbon footprint. Also, since the venue doesn't require air travel, you and your guests are saving more money.
Choosing a sustainable venue is also a great way to organize a zero waste event. You can set the party in a country house, a function hall, or a pretty garden to minimize cost and reduce pollution. Look for eco-venues in your local area online or ask for referrals. Visit any of the eco-venues in person and see which ones suit your event the best.
Use Disposable Wood Plates and Cutlery
Does it sound strange, using disposable wood plates and wood cutlery as opposed to fancy dinnerware and silverware for a special event or a formal party? It might be for traditionalists but for modern individuals who want to highlight the importance of environmentalism; this is a practical and cost-effective option. Contemporary disposable plate designs are getting better and better, they'll look right at home in a fancy table setting. ECO Gardener's own line of disposable plates come in neutral colors and sleek designs, they will look perfectly coordinated with the rest of your decors.
The same thing can be said for wood cutlery, these are practical, affordable, and eco-friendly. These products come in an array of designs to choose from. You are sure to find the design that suits your big day!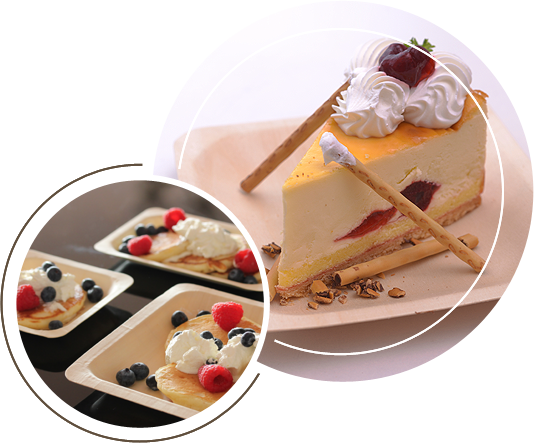 Sustainable or Paperless Invites
Organizing a special event means having customized invites made by the hundreds. You can reduce your carbon footprint by requesting for invites made with recycled paper. The invites made from recycled paper are much kinder to the environment. But if you are serious about conservationism, go paperless. Inviting guests using social media channels like Facebook or Instagram is fast becoming popular.
Going paperless is not only practical, it's also easy. You can invite people with just a click of a button. There is no need for guests to wait for days for the invites to come. They'll receive the notification for your wedding – or any event for that matter – within seconds. Guests could confirm their attendance the same way too, which makes organizing an event much less of a hassle on your end.
Environment-Friendly Party Favors
There is a myriad of eco-friendly party favors that you can choose for your next event. Ideally, you want to focus on party favors that will not end up in landfills. Sustainable party favors like pots of succulents/herbs, bags of coffee beans, or candies packed in eco-friendly packaging are just a few of the many ways to make your next event truly special.
If you are working on a limited budget, go ahead and make the party favors yourself. You can round up some of your friends to help you create the perfect party favors and make the experience even more fun for you and your loved ones. You can whip up homemade jams, handmade soaps, candles, or potpourris and give them away as party favors.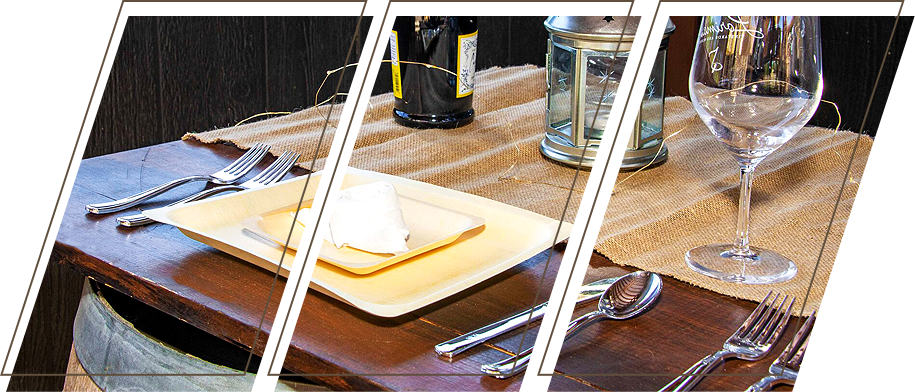 Choose Your Food and Caterers Carefully
You might not know it but being selective in terms of your food caterers could affect the carbon footprint of the event significantly. To make your party eco-friendly, work with local farmers who specialize in sustainable farming. Search for local suppliers, specifically those who have an eco-friendly ethos.
If say, the venue you chose offer in-house catering, ask as many questions as needed about the food. Where do the ingredients come from? Are the ingredients locally sourced or flown in? Choosing in-season ingredients and local meats that are minimally packed is also the best way to go if you are hosting a zero-waste event.
Plastic plates, plastic cups, plastic cutlery, all these single-use disposables will only end up in landfills. Manufacturing and transporting these products require a lot of energy too. Instead of using single-use plastics, use disposable wood plates, glasses, and wooden cutlery. These products are not only compostable, manufacturing these products require less energy so their carbon footprint isn't as big as single-use plastic.
From flowers to food, use in-season party essentials to minimize the environmental impact of your event. Seasonal blooms and produce are not only eco-friendly; these are also affordable compared to out of season flowers and ingredients that has to be flown into the event. Our advice is to contact local suppliers and look for recommendations for vendors that sell locally produced and in-season party products. Also, avoid suppliers that use plastic of any kind or make special requests for minimally packed goods to reduce waste.