Gardening Tips: Planting Vegetables by Season
Knowing the right time to grow different types of vegetables is important. Perfect timing ensures an impressive yield season after season. And contrary to popular notion, the spring season isn't the only season for planting vegetables.
Vegetables have their preferred growing conditions! Some vegetables thrive in the warm season (summer) while others are best planted during the cool season (spring and fall).
By knowing the right time and right vegetable to plant according to the season, you can spread out your crops and get more variety from your harvest. Today, we are outlining the best vegetables to plant according to the season as well as useful gardening tips for a bountiful yield: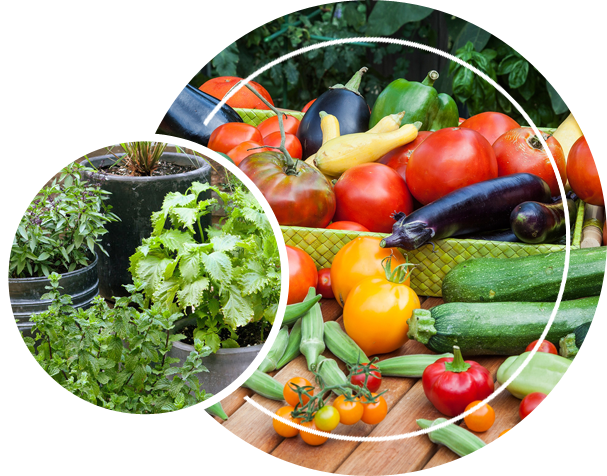 Spring Vegetables (March to May)
January to February is the best time to start planning and preparing the types of vegetables you'd like to sow because the soil conditions aren't ideal at this point. Just make a list of all the plants you'd like to sow in your garden, finish your seed orders, and start charting what date to start each plant variety.
 
Spring vegetables are best planted from March to May. These vegetables could tolerate the changing (cold to warm) climate and frost so they are quite hardy. In March, start planting cabbage, broccoli, endive, cauliflower, head lettuce, potatoes, radishes, onions, peas, spinach, turnips, and beets. By April, most of these vegetables are ready for harvest!
In April, you can start planting carrots, leaf lettuce, onions, chard, salsify, and collard. In May when the weather is finally warming up, you can start planting eggplants, melons, peppers, okra, pumpkins, sweet potatoes, sweet corn, summer and winter squash, tomatoes, lima beans, and cucumbers. By March and April, the leaf lettuce, collard, lettuce heads, green onions, peas, and spinach should be ready for harvest.
Gardening Tips: Do note that some spring veggies are semi-hardy, which means they can only tolerate light frost. These vegetables include beets, carrots, cauliflower, celery, endive, chard, and salsify. For newly transplanted seedlings with developing root systems, make sure the soil won't dry out. Maintain your garden by getting rid of weeds before they even begin to spread. Also, watch out for pests and insect damage. Remove the affected leaves or dust the plants with organic pesticides, if needed.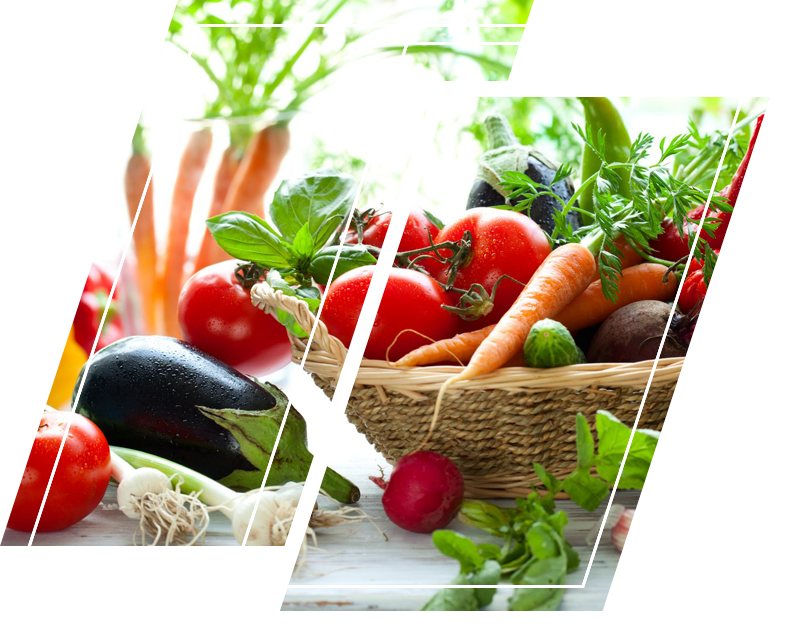 Summer Vegetables (June to August)
Most of the vegetables you planted during spring season should be ready for harvest at the start of the summer season. By June and July, you can start planting cucumbers, snap beans, gourds, melons, pumpkins, Southern peas, summer squash, sweet potatoes, and sweet corn. In July, you can replant cabbage, carrots, broccoli, and cauliflower so you have plenty of vegetables for fall.
 
By August, harvesting will pick up. Beans and cucumbers are abundant during this month. If you planted eggplants and watermelons earlier in the season, they should be ripe for the picking at this point. Peppers, okra, onions, sweet corn, summer squash, and tomatoes are also ready for harvest. August is the best time to replant your radishes, lettuce, kale, spinach, turnips, and beets.
Gardening Tips: If certain veggies are starting to droop, use bamboo stakes to keep them upright. Use organic compost to enrich the soil and remove the weeds that grow. Watering is best done in the early morning to reduce evaporation. Always check the soil for moisture and keep an eye out for insects, pests, and disease.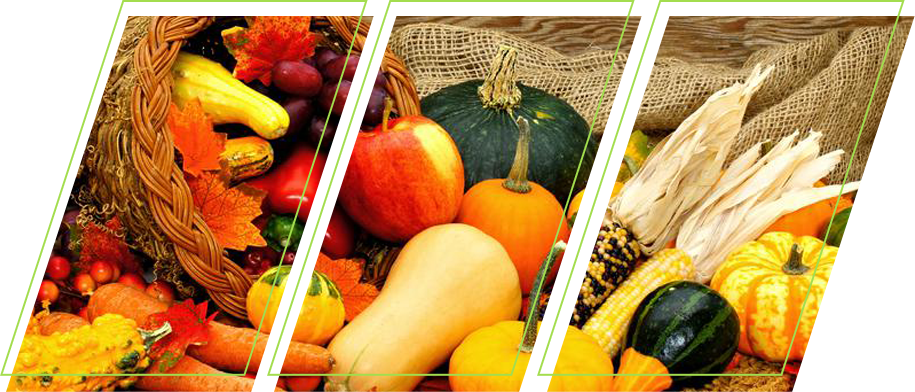 Fall Vegetables (September to October)
As the cooler season sets in, all the vegetables that were ripening during the last weeks of the summer season should be ready for harvest in September and October. These include lima beans, cucumbers, eggplant, peppers, sweet corn, squash, and tomatoes.
During the fall season, expect the ripening of your winter squash and pumpkins. If you replanted cabbages, carrots, beets, broccoli, cauliflower, lettuce, radishes, spinach, and turnips, they should be ready by this time. Some of the best vegetables to plant during the fall season are leaf lettuce, spinach, and turnips.
 
Gardening Tips: Vegetables, no matter how hardy, require protection from the extreme weather. Protect seedlings and winter crops with greenhouse plastic sheeting. Remove dead leaves, rotting vegetables, and garden debris with a rake. At this point, you can remove the stakes you installed during the summer season.
Winter Vegetables (November)
Vegetables that weren't harvested in the fall season should be ready for harvesting in November or on the first week of December. Some vegetables can be planted during the winter season, especially if the frost came in late. These vegetables include broccoli, Brussels sprouts, baby spinach, cabbages, kale, leeks, and parsnips.
 
Gardening Tips: If there is not much rainfall, water the vegetables regularly. Add a water-soluble organic fertilizer every two weeks to keep your vegetables strong and healthy despite the drop in temperature.
---
Other Factors to Consider When Planting Vegetables by Season
The United States Department of Agriculture has developed a map determines the hardiness of plants according to the temperature of a certain North American region. The same map outlines the coldest and warmest zones in all North American regions, zone 1 being the coldest while zone 11 being the warmest.
To ensure a bountiful harvest and avert a potential disaster, check your garden zone first before listing down all the vegetables that you want to plant. This way, you'll know which plants could endure the local climate.
Consider Your Microclimates
Microclimate refers to the climate in a certain area, as opposed to the climate around it. This area can be colder or warmer than the rest of its surroundings. For example, paved areas – such as patios, driveways, and sidewalks – can be much warmer than their surroundings because the landscape absorbs more heat during the day. Warmer areas are the perfect spot for planting tender plants.
On the other hand, balconies and rooftops tend to be cooler than the rest of their surroundings because these spots are above the ground. Balconies and rooftops also expose plants to frost, dry winds, etc. You can still plant veggies in these areas as long as you use gardening essentials that protect the plants from the wind while also radiating heat.

Annual vegetables spend the entire season producing fruits and these plants need rich soil to keep them strong, healthy, and disease-free. If the soil quality in your garden leaves a lot to be desired, you have to enrich the soil with organic matter by composting. Ideally, you want to add the composted matter during the spring and fall season when starting a new garden.
Another trick that will give your soil quality a much-needed boost is to invest in raised beds. Raised beds allow plants to grow in the higher ground if your garden is set on an uneven surface.
What's more, raised beds give you more control over the quality of the soil. The raised beds also protect the planting area especially if your plots are set in high-traffic areas of the home.
Some gardeners think installing fences is a drag and they can be an eyesore but all that trouble is worth it once destructive critters come for your blooming vegetable garden. Let's face it, a fence-less garden is much harder to protect from invading creatures and pest.
We recommend installing fences to protect your precious vegetables! To prevent burrowing animals from going under the fence, try installing fences above and below the garden.
 
Planting vegetables according to the season has its challenges but as long as you know all the important factors you have to consider, you can look forward to a bountiful yield! If you found these gardening tips useful then don't forget to sign up for our newsletter. You'll receive the freshest gardening resources plus amazing deals and discounts on our bestselling gardening tools.